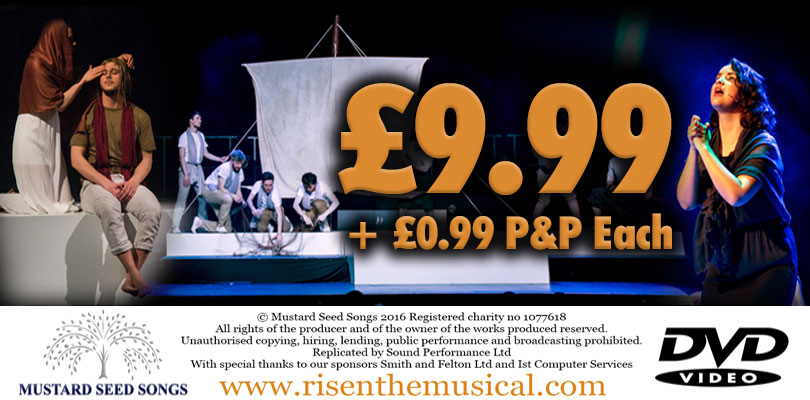 NEW ITEMS to buy
There are a number of items for sale - firstly our NEWLY RELEASED DVD and also the the double CD which are both retailing at £9.99 + £0.99 P&P each.

Risen! The Musical DVD - features The London Touring Cast filmed at the New Theatre Royal, Portsmouth and is 1 hour 44 mins long. The double CD includes 37 show tracks!

To purchase, simply select how many DVDs or CDs you require below and checkout via our secure online payment system.
If you live locally to Portsmouth, CDs will be available through one of our church representatives so you could make a saving on postage.


Please allow 3-4 working days to receive your purchases