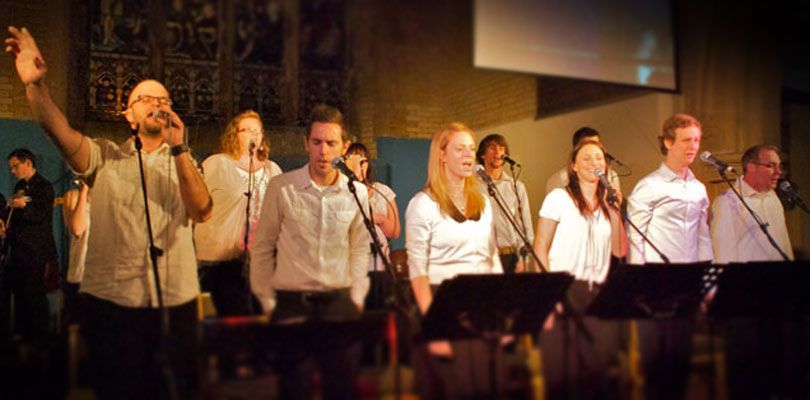 ABOUT RISEN! 2014
This was a return to the original concert format of 2012, The venue was Holy Rood Church, Stubbington, and the date Easter Sunday.
 
CAST
Jesus: Voice of Ben Morris
Mary Magdalene: Chloe Brokenshire
John: Alex Knox
Peter: Tim Prestige
James: Antony Hunt
Thomas: James Townend
Judas: Xander Hewitt
Mary sister of Martha and Lazarus: Lauren Chappell
Mary wife of Cleopas: Lorraine Marsh
Cleopas: Laurie Brokenshire
Cleopas friend: Scott Rusby
Ensemble: Melita Lazell, Wendy Race,Emily Shaw

MUSICIANS
Keys: Pete Marsh. Guitar: Paul Grant, Ben Mizen Bass: Martin McBeath. Drums: Tim Downs Musicians on backing tracks: Keys: Joffy Girling. Drums: Josh Eaves, Bass and guitar: Gareth Matthews, Joffy Girling. Trumpet: Stuart Fowler. Woodwind: Robbie Richardson

Sound Engineers: Adam Kemp.
Audio Visual: Peter John Radcliffe, Dan Terry and Doug Johnson
Musical Director: Joffy Girling
For more details of these individual events please visit the individual links: